Top 3 Reasons to Renovate
Renovations need to be managed to ensure they meet your budget and keep disruption to a minimum. People renovate for variety of reasons here are some of the top reasons for renovating you home.
To meet you changing family needs and improve liveability.
There are a lots of good reasons to renovate, although a family's comfort and liveability is generally the main reasons. Basing a renovation solely on the impact for future sale, might leave your house not feeling like home. Your comfort and enjoyment are more important than what improvements will make the most money when you eventually sell. Your renovation might just be a kitchen makeover upgrading Laminex to stone to improve the versatility for the cook or in the bathroom adding a double sink vanity for your growing family.
To modernize your home
Older homes often have features that can give that dated look. When updating your home, it is a good idea to use more classic styles that will not date. New windows, improving the functionality of your kitchen and bathroom will give your home a great new look. Adding energy saving insulation and skylights can decrease energy costs and pay for themselves over time. More efficient homes are also more attractive to buyers if you want to sell since they know costs will be lower on an energy-efficient home. using some of terrific new ideas available today. For example, a couple buy a house and they have three children. Their need will change over time and the renovations need to be undertaken. This might lead to:
Adding a second bathroom, to meet the needs of a growing family or adding a deck or outdoor entertainment area will make your home more modern and functional. These types of upgrades improve the value of home and increase the usable space.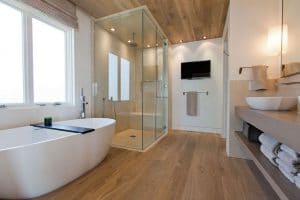 To add improvement to increase the home's value when you are selling.
When planning to sell your home, renovations need to be focused on improvements that will increase the market value of your property. Often small projects for example opening up the main living space, replacing the front door, and updating the kitchen or bathroom can give great return. Also there are some home renovation projects that just can't be put off, electrical problems, roof leaks, or a crack in the foundation. These are problems that must be taken care of not only to keep your family safe but to ensure they do not lose an impending sale. When the main objective of renovations is to sell the home, choose neutral colours and fix any cosmetic or functional problems to help get the house in tip-top shape for sale.
If you thinking about renovating, consider using a licenced builder to undertake the work. A professional will ensure your renovation will go as smoothly as possible and they will guarantee their work.  There is always the option of DIY. If are considering the DIY option, there are some things that are worth your consideration: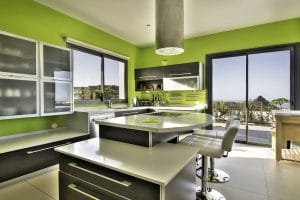 Get advice at the start of your renovation from licenced building professional. This will ensure you have less problems along the way. They will identify things you might be able to undertake yourself eg demolition and removal of tiles or old wallpaper.
All structural work in the renovation should be carried out by the appropriate tradesman with a private certified giving you the go ahead.
Work that requires a licensed tradesman

o Plumbing
o Electrical work
o Wet sealing
o Removal of asbestos.
For more handy hints or if you are looking at undertaking a renovation call us on 5464 1206 and we can work with you on your renovation journey.