2020 Wrap up for Everything Cabinets
2021 is going to be a busy year at Everything Cabinets —well as we are bringing 2020 to a close here at Everything Cabinets, I wanted to reflect on a massive growth year for us and give a wrap up of 2020.
JANUARY:
We started the year stronger than ever; new team members came onboard and we really new our direction and were ready to scale. We had just purchased our brand-new CNC machine to ensure that our capacity plan for 2020 was met however, 1 month after receiving and installing this said machine – yup Covid19 came along.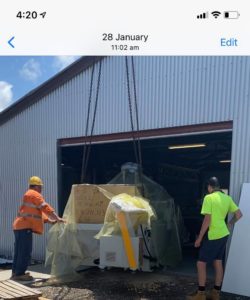 While we took every precaution and guided our clients through one of the hardest periods of business. We eventually had to shutdown due to access to houses and the state-wide shutdown.
MARCH:
Where did that leave us – well we did not give up that is for sure, we have a team that all supports each other, and we were all in to ensure that Everything Cabinets was going to make it through. It is with this dedication that saw us make it through the tough couple of months and come through to the new Financial year.
JULY:
This is where is gets exciting – as you all know home renovations became the new in thing to do – so with that leads started to flow back in with our biggest record of leads in a month being in July. From July we were booked until Christmas which was very reassuring for our team. We were back to normal production and testing out our new machines limits.
DECEMBER:
We are now sitting in December with our bookings out to March – while this may put people off, be sure to get your quote in if you are thinking of renovating as most cabinetmakers are booked out. If they are not well that may be saying something. The only trouble in our way now is the materials that we are ordering. We have a backlog of hardware now due to stock levels across Australia. We pride ourselves on our quality of products and only use the best – so in keeping to these standards we are ensuring we bulk buy to keep our production up to speed.
To finish out the year our team and their families went on a camping trip at the start of December out to Gordon Country. It was just the right combination after a pretty hectic 5 months and to ensure that we are all on the same direction in the new year and also the weeks leading up to Christmas can be quite stressful. The team are now ready to have their Christmas break which is from the 23rd December until the 10th of January.  We are very proud of our team – you can check them out on our about us page – mind you some are camera shy, but I will get them.
To all our clients in 2020 – we thank you for trusting us with your transformations. We have loved each and everyone and really do take pride in our work. To our Team, you know how we feel about you all – a massive thank you for helping us through this year.
From all of our families here at Everything Cabinets to yours, we wish you the best break, Christmas and New Year's. We cannot wait to see you in 2021.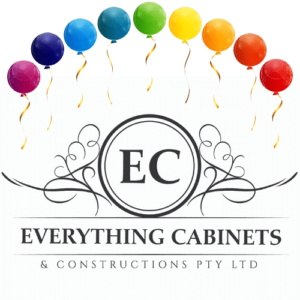 Remember for all your joinery needs – Kitchens, Bathrooms, Laundries, Wardrobes, Studies etc, please do not hesitate to contact us or book in a time that suits you. We have a new referral plan coming in 2021 in which you will receive wonderful gifts as a thank you from us.
To book in your quote please click the link here and chose a time that suits you – https://app.acuityscheduling.com/schedule.php?owner=15835919
Anita Banks
Managing Director
Everything Cabinets